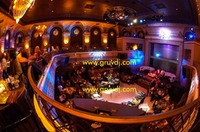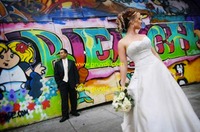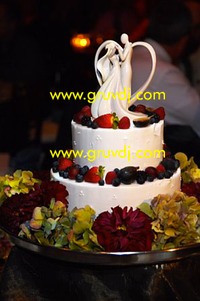 When Sir Edgar is not catering to the nightlife scene of metro cities, he often finds himself catering to the entertainment needs of corporations, small businesses, alumni groups, collegiate events, other private parties, and newlyweds.  

Actually, when it comes to special events such as these, he books 99% of these events through referral.  The remaining 1% come from direct inquiries from visitors surfing the internet.

Because of his ability to play and perform for different audiences which he has fine-tuned over the course of 2 decades, regardless of the genre of music required, many clients who are looking for more than just a "dj" have come to request his services in order to reign in a night of positive energy which translates to good times at the bar or on the dance floor. 
Your guests may comment on the food, the nice center-pieces on the dining tables, the layout of the venue, etc., but the last thing they'll hear is the music and the last thing they'll notice is if anyone is dancing.  
The bottom line is if you are expecting guests to have a good time, there are very few deejays nationwide that can bring true dance floor manipulation experience from many years of performing in major nightlife venues to your event.  It is that ability to work and control a crowd to ensure guests are enjoying themselves regardless if it's in a nightlife, corporate, or wedding reception setting.  It is that ability which will ultimately "make or break" a party.
If you are currently in the market for a professional deejay and emcee for your special event, gruvdj invites you to take a peek at what a young, polished, seasoned veteran can bring in order to ensure you make the most of your time, your hard-earned dollars, and lastly, give your guests an event to remember!

If you take a quick glance of all the pictures posted from past events, whether it's at a nightclub, at a corporate event, at a charity event, or at a wedding reception, we're sure you'll notice one common denominator - EVERYONE IS HAVING A GOOD TIME!!  
No gimmicks or props.  No attitudes.  No excessive talking on the microphone often used to cover up the inability to work a dance floor correctly.  Just good music properly arranged and delivered to help create the perfect environment where everyone can enjoy themselves.
For more information, feel free to contact us at: 
info@siredgar.com

"Creating memories that last a lifetime..."