After the past 15 years of using DSLR photo booths for our events, we have finally decided to upgrade to the more modern, stylish, & fun to use Digital Booths!
Assuming 1 is still available at the time of your booking, pricing for this package would cover up to a 4 hour straight rental.  Rental packages are available for 2.5, 3, or 4 hours for most events.  Keep in mind the pricing also covers the drive time to/from the venue, plus the time required for load-in/out as well as setup time and tear-down time.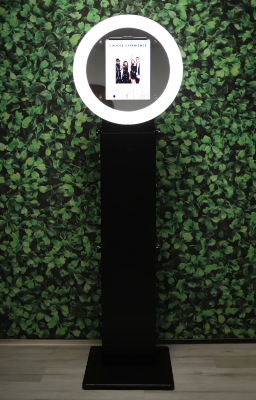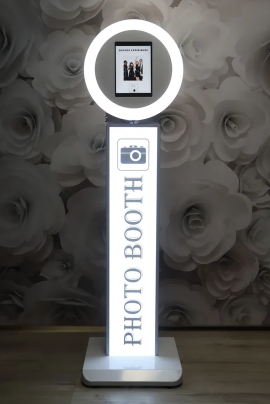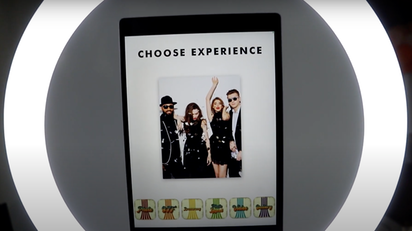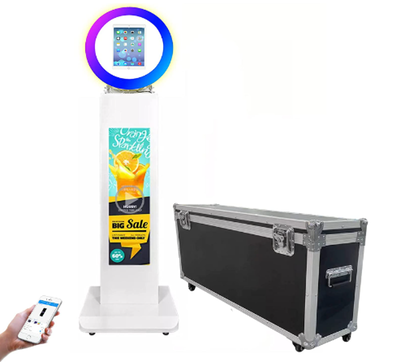 Our new booths will include the following:
* Wide selection of digital props aka digital "stickers"
* High quality physical props if requested - a $100 deposit is required for our high-end props but is fully refundable assuming none of the physical props are damaged or go missing
* Selection of many quality, legit templates to choose from and custom tailored for your event
* Your choice of photo still layout - classic 2x6 strip layouts such as 3UP & 4UP as well as Portrait Mirror or 3pic 4x6 layout
* Brand new for 2023 is the Ai Digital Backdrop technology integrated into the booth's software.  A physical backdrop or a physical green screen setup is NO longer needed!  Want to stand in front of the Leaning Tower of Pisa or have a gold sequin backdrop?  No problem!  We can turn any plain wall into something FABULOUS!
Since our booth does not need a physical backdrop, we can keep our area footprint to a very minimal size!  This is essential especially if the venue does not have much space to work with.
* Cool choices for your guests to create GIFs + Boomerang Videos as well
* Unlimited sessions for the duration of the rental
* All guests will have the option of having their pic(s) and/or vids sent to them via Email or Text Message.  We also have the option of setting up QR Code links as well.  This allows your guests to have the actual high resolution pic or vid directly on their mobile phone to keep for themselves or share to their social media!
* To help keep the Photo Booth rental package price low and to not waste expensive glossy printing paper and dye-sub ink, the booking client wil have access to the event's entire gallery instead so they may choose which photos to print on their own versus paying for everyone else's physical prints!
* In order for guests to receive their pics/vids instantly, we will need access to the venue's wi-fi.  Otherwise, in many cases we can use our own 5G cellular / hotspot network instead for an added fee but we must be at a location where a 5G T-Mobile connection can be easily made.  If no venue wi-fi nor any cellular service is available, we do have a work around in place for these cases.  No problem!
* NOTE:  For all wedding & private events, the photo booth must be closed down 1 hour prior to the event ending time.  For daytime corporate events, this condition will be waived.

Options we can offer:
* If you would like to have actual, physical printing onsite, we can add our top of the line DNP Thermal Dye-Sub Printer to print high gloss photos in a blazing 15-25 seconds.  If printing is requested onsite, then a personal attendant is required.  We would first need to determine if an attendant is available for your event date.  This add-on option would be an extra cost.

* If access to power (120VAC @ 15amps) is restricted or not available, not a problem!  We can also have our photo booth supplied with it's own LiPO battery powered system for an added fee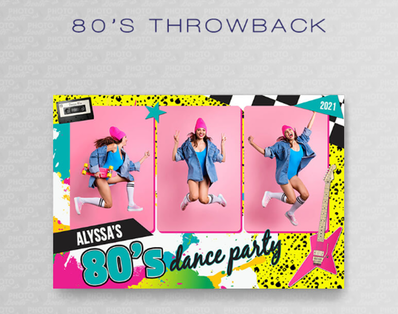 * Samples for a business mock-up using the above template.  All watermarks will be removed for live / hired events…